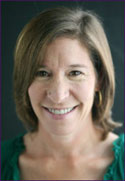 Mom U.
Occasional reflections on the admissions process by Caren Osten Gerszberg, the mother of a college-bound daughter.
A Mother Returns to the College Search, With Daughter No. 2 in Tow
December 17, 2012
Special Discounts (and Memories) at the Container Store
August 23, 2011
A Class Gets Acquainted Months Before Freshman Fall
May 24, 2011
A College Warns Accepted Applicants to Keep a 'Shoulder to the Wheel'
February 8, 2011
Deferral? Denial? Acceptance? A Daughter Tells Her Story
December 14, 2010
Savoring a Few Lasts, Amid a Flurry of Firsts
November 30, 2010
Alumni Interview, The Home Version
November 16, 2010
How Do You Advise Your Child to Slow Down, and Wait?
November 9, 2010
Check Every Word Before Hitting 'Send' (And What to Do if You Didn't)
November 2, 2010
Keeping Quiet About a Daughter's College Choices
October 19, 2010
Jealously Looking at a List of College Courses
October 5, 2010
A Daughter's List Narrows, but Many Decisions Remain
September 22, 2010
The College Essay as an Early Memoir
September 7, 2010
Anticipating the Send-off, Thought It's Still a Year Away
August 24, 2010
That Cafeteria Cheese Steak Might Be Antibiotic-Free
August 3, 2010
Reacting to One College's Advice for Parents
June 30, 2010
Recalling When Summer Meant a Break from Stress
June 15, 2010
Mother, Daughter and the Delicate Dance of Decision-making
May 18, 2010
16 Months and Counting: A Daughter Begins to Slip Away
May 4, 2010
Savoring Moments of Laughter in the College Search
April 20, 2010
Advice from Mother and Daughter on Visiting Colleges
April 6, 2010
A Daughter's Stress and a Mother's Worries
March 23, 2010
On the Road Again, Looking for the Perfect Fit
March 9, 2010
Advice From Students Who Have Been Through It
February, 23, 2010
Looking for Lessons in Others' Rejection Letters
February 9, 2010
Leaving the Nest, but How Far to Go?
January 26, 2010
For Mother and Daughter, the "Process" Begins in Earnest
January 12, 2010
Test Scores, College and What Really Matters, by Nicole Gerszberg
December 29, 2009
Keeping Secrets: Where Children Applied to College
December 15, 2009
December 1, 2009
Joining the Crowd at a College Fair
November 17, 2009
Touring a College in the Rain, and Drawing Some Preliminary Conclusions
November 3, 2009
Confronting an Avalanche of Mail From Colleges
October 20, 2009
The Stress, the Tears, the Moods: 11th Grade, Through a Parent's Eyes,
October 6, 2009