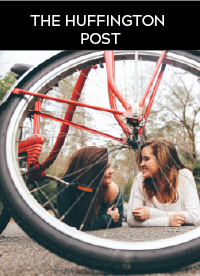 A Promise Between Friends
My childhood friend Ellen and I were 13 years old when we first concocted our let's-celebrate-our-friendship-every-ten-years scheme. At the time, it seemed as if a decade amounted to some magical, far-off date when we'd reunite after many years with no contact.
We were pre-pubescent teenagers then, swirling around the dance floor and getting high on the hora at my bat mitzvah party (or maybe it was just too much sugar from the dessert trolley) when we declared that we'd meet ten years later to the day to celebrate. Our anniversary wouldn't mark a wedding date or how many years had passed since our initial meeting, but simply what we hoped would be a long-lasting friendship.