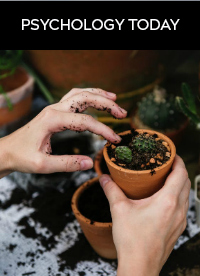 How Do You Nurture Yourself Once the Kids Have Gone?
In a previous post, "Can the Nest Be Empty if We're Still in It?", I described my theory on the so-called 'empty nest.' That is, that I don't believe the nest is actually empty when our only or youngest child leaves home, but rather that it morphs into a different sort of nest—one that we are forced to renovate emotionally and adjust to physically as well. We still live in our homes, and even if we decide to move or downsize, the nest fills back up (dirty laundry typically comes back too) on those occasions when our child returns to visit or live.
Now that our son's first semester at college—away from the nest—has come and gone, I have a few additional thoughts on the topic, and some more suggestions to ease, nurture and even enjoy this oft-times challenging transition.