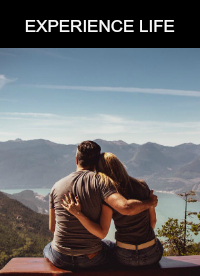 Reconnect With Your Partner on a Getaway
A few weeks before our first wedding anniversary, my husband, Rich, called me at work to announce that he was surprising me with a weekend away to mark the milestone. He refused to disclose the destination but promised to provide me with a list of the clothes I needed to pack. Every night until our departure, I nagged him for information until finally he revealed that we were off to Hilton Head, S.C.
Spending a long weekend away ­— riding bicycles, lying on the beach, eating by candlelight, and learning to golf — was a chance to relax, have fun, and celebrate being in love. 
It was so much fun that going away together to celebrate our May anniversary became an annual ritual (and excuse) to spend time together away from home. 
Fast-forward 29 years and we've had annual precious getaways — from short (one night) to long (one week), in places near ­(Manhattan) and far (Morocco) — that have revitalized our bond, emotionally and physically.