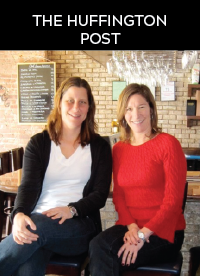 Women and Alcohol: Why We Started 'The Drinking Diaries'
"Do you really need to check your blackberry again?" I ask repeatedly.
"Any new sales you need to vet on Gilt today?" Leah retorts.
On any given day, sitting and working at my round kitchen table — our computers lined up side by side — these are the kinds of quips that pass between me and my co-editor, friend and neighbor. Minutes later, the bickering behind us, we giggle proudly over our triumphant reworking of a long, twisted phrase we've teamed up to unwind.