March 2, 2015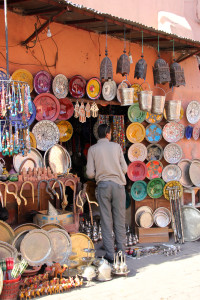 It's hard not to be mindful of your surroundings in Morocco—the North African country that seems to emanate a wondrous overload of the senses. The sights, smells, tastes and sounds can be overpowering and beautiful, startling and thought-provoking.
In a country where the terrain ranges from snow-capped Atlas mountains and the vast Sahara desert to the serpentine streets of Fez's medina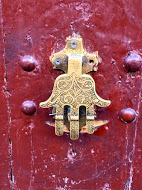 (old city) and the nearly 1,000 miles of Atlantic coastline, your senses are frequently on high alert. As they well should be.
On a recent trip to Morocco, our group had the good fortune to trek amidst the natural beauty of Mount Toubkal, feel the warm golden sand of the desert dunes, smell the aromas of animal skins at a tannery, and savor the flavors of many a sumptuous tagine. Thanks to the help of travel outfitter Quivertree, who helped us plan our trip and provided us with our amazing guide, Lahcen, our journey was filled with a varied exploration of Morocco's fascinating offerings—heavy on adventure and a good dose of culture.
Here are a some of our trip's highlights:
Marrakech
The 11th century Place Jemaa el-Fna is straight out of the movies—a large plaza filled with musicians, Read More→